Irresistible Crete
Crete is the largest and most populous island of Greece with fantastic destinations to explore, amazing atmosphere, unique philoxenia, quality products and affluent history and culture. It was the centre of the Minoan civilization which is regarded as the earliest recorded civilization in Europe.
Crete with the magnificent aura is birthplace of gifted people with free spirit that influenced humanity with their vision and their activity. A shining example of person is the great artist Domenikos Theotokopoulos known worldwide as El Greco, who flourished during Renaissance with the subversive creativity and influenced by his art, many artists and the lovers of art.
Cretans worthy successors of their ancestors have kept their cultural heritage in their speech, poetry (mantinades), music and in their behavior and that makes them and Crete particularly lovable and unique in Greece but also in the rest of the world.
A whole world hiding in only one place.
What do you wish to see?
Divine beaches with blue and turquoise waters, breathtaking sunrises, beautiful sunsets, riveting mountains, famous gorges, waterfalls, traditional villages, modern cities, archaeological sites, historical monuments!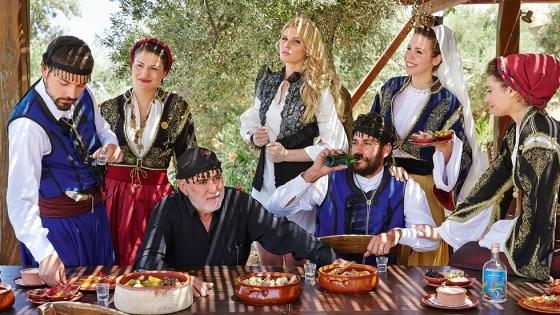 What do you crave to experience?
Relaxation, adventure, luxury, joy, carefree, night life, drinking raki with the Cretans, listening mantinades and cretan music, dancing in local festivals, to eat the most delicious and healthy food in the world!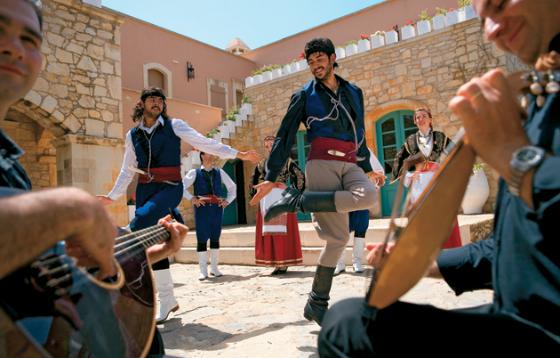 If you choose to visit Crete, you will see and experience everything you are dreaming of...
Irresistible Crete will blow your mind away!!!
---

Restaurants | Coming Soon...
---

Cafe Bars | Coming Soon...
---

Beach Bars | Coming Soon...
---

Night Clubs | Coming Soon...